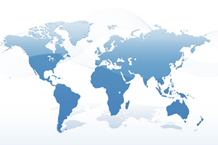 Who We Are
We would like to introduce ourselves as one internationl Catering company engaged in the catering services for onshore, offshore, construction, industrial, marine vessels companies. Our management team has a high level of professionalism and academic training, which is selected from Arab countries and European. We are registered under the laws of Libya, Qatar and Italy and registered to the Libyan National Oil Corporation under the Number 601/135. » read more
Food Service Management
We providing a superior quality to our clients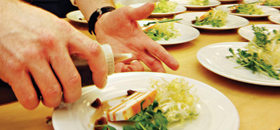 Quality PolicyThe reputation of ALEBDA is built on...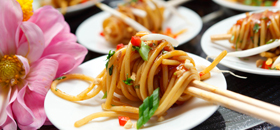 the quality of its products and services. It has a dedicated team that works to understand the requirements of the customers. We then deliver products and services that match or exceed the customer requirements of quality, legality and safety...
» read more
H. S. E. Policy
ALEBDA is committed to undertake...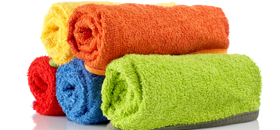 its operational activities to achieve the highest international standards of Health, Safety and Environment for its workers, clients and the community within which we operate. The HSE policy will be achieved through the integration of the policy in the company's operations...
» read more
ISO Awards ALEBDA Catering Services Co...

has established, implemented and is maintaining a documented Quality Management System (QMS) that conforms to ISO 9001 : 2008 and International Standards addresses food safety management that conforms to ISO 22000 : 2005. » read more
Logistic, Catering, General Services & Maintenance
Our company guarantees an efficient service...

to build camp and facilities with the technical support for accommodation & kitchen trailers with the leading of construction and design of accommodation trailers, kitchen and even in the worst emergency situations. » read more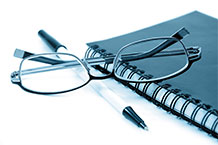 Our Mission & Vision
Our mission is to deliver great service and results through our people, to consolidate, always bettering the performance, keeping into consideration clients, suppliers and staff needs, expectations and values and working with daily dedication, following our own strict ethical principles.
Our target is to achieve leadership in our chosen catering markets through the constant pursuit of superior levels of service, efficiency and quality. » read more