About Our Company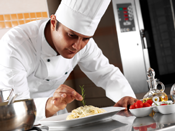 In 1990, Alebda Catering Services was launched as specializes in catering and life support services with operations in Tripoli, Libya.
We registered under the laws of Libya, Qatar and Italy licensed by the department of commerce, and registered in N.O.C (National Oil Corporation) under the number 601/135.
We conduct our business on mutual, trust, understanding and harmony, because we deeply believe that this automatically will lead the mutual success and benefits, that will enhance further business between the parties that will last for long time.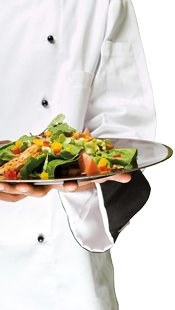 Alebda Catering Services operations include not only food catering to institutions, organizations and worksite, but also cleaning, laundry, manpower supply and maintenance.
Alebda Catering Services has leveraged its experience to build solid international infrastructures by providing full service catering, facilities management and manpower business needs such as back office management, warehousing of products, central kitchens and laundry facilities that are managed and operated by highly trained and experienced teams sensitive to community needs. Star Services is synonymous to diversification. Other business ventures include international restaurant franchise operations, food production and delivery, and events catering.
Over the years of experience in the industrial catering business. Our senior operations team is very much adept in the trend in service, menu variety, and equipment use. Our catering service crew is comprised of personnel recruited from across the globe.
We have built our reputation on quality, reliability and customer satisfaction, our goal is to ensure that we exceed on our clients expectations by offering the best quality products alongside a high level of service.
Our Company
ISO Awards

Mission & Values

Food Catering Service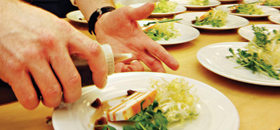 Quality Policy