Our Vision
Alebda Catering's focus on our core business of providing world class catering and related services, allows our clients to concentrate on their core businesses.
• Adjusting to client needs
• Providing quick service delivery
• Innovating in catering options
• Keeping clients healthy with balanced menus
• Employing motivated personnel
• Building long-term client partnerships and trust
Our Mission
• To be the Company of Choice.
• To be the leading food service management company.
• To build strong partnerships with our clients & suppliers.
• To serve the highest quality and safest food.
• To provide innovative and exceptional service.
• To be admired by our employees and peers.
Our Values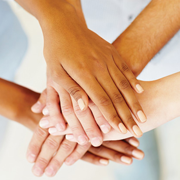 Values represent our aspirations; they shape our corporate identity and future. We put them into practice to partner and create long-term benefits for customers, employees, suppliers, and the community we live in.
Integrity
We act with Integrity in all we do. Each is personally accountable for the highest ethical behavior, including honesty and fairness in all aspects of our work.
Customer Focus
We all work to add value and exceed our clients' and customers' expectations. We listen to their requests, understand their expectations and constantly strive to add value to our services and products.
Creativity & Innovation
We continuously promote peoples capabilities and take pride in the significant contributions that come from the diversity and creativity of individuals and ideas. We provide learning opportunities and a forum for people to express their creativity, foster an environment of continuous improvement through innovative ideas.
Corporate Social Responsibility
We support the community we live and work in. We engage in social and environmental activities, create and endorse local events and initiatives.
Our Company
About Us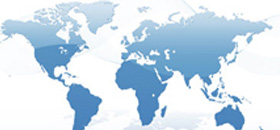 ISO Awards

Food Catering Service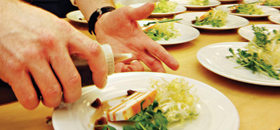 Quality Policy