Business Excellence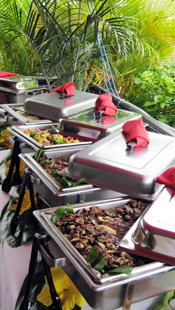 We, at Alebda Co., believe that progress and performance are a result of people passion towards continuous improvement.
We believe in 'getting it right' every time. Our systematic approach towards achieving the best food service management is supported by our strategy and deployed through multiple systems tailored to accomplish high product and service standards to exceed our customers' expectations.
We participate in workshops and programs aimed at benchmarking, identifying and implementing "Best Practices" at all levels. We continuously strive to provide the best in terms of value and satisfaction through evaluation of advanced technology, improved equipment and practices within the food industry worldwide.
Our Quality Management System is governed by Fundamental Concepts of Excellence
• Achieving Balanced Results
• Adding Value for Customers
• Leading with Vision, Inspiration & Integrity
• Managing by Processes
• Employing motivated personnel
• Succeeding through People
• Nurturing Creativity & Innovation
• Building Partnerships
• Taking Responsibility for a Sustainable Future
Our Company
ISO Awards

Mission & Values

Food Catering Service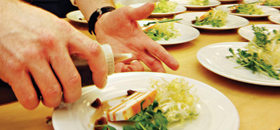 Quality Policy